Are banks building trust through customer service excellence?
Published on:
May 06, 2020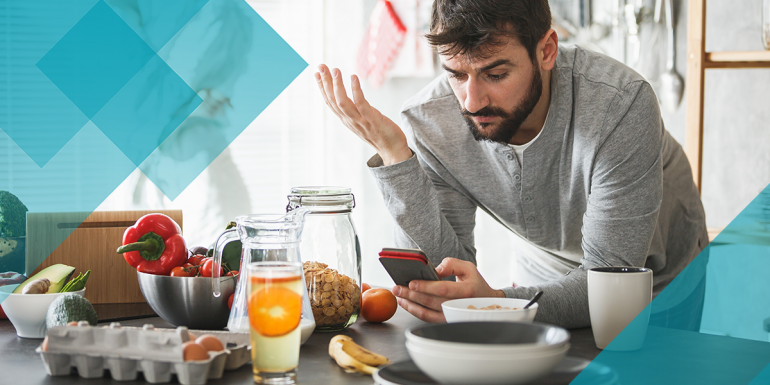 The coronavirus pandemic is actually accelerating digital transformation in many verticals, and banking is a prime example. People already wanted to be able to access their bank accounts 24x7 from home using the web and apps, but with many branches closed or operating reduced hours, they're now being forced to complete the majority of transactions via the phone or through digital channels.
At the same time, like all brands during this time of crisis, banks are under pressure to ensure they are viewed as open, approachable, trustworthy and caring, particularly as many customers might have financial worries. On top of this, most traditional banks are having to fend off the threat from challenger and online-only banks which tend to be one step ahead in terms of digital innovation.
Despite the restrictions of operating during lockdown, the situation is actually creating opportunities to increase innovation. For example, using Voice of the Customer analytics to better understand and respond to customers as well as putting in place systems and processes to embrace new channels such as video meetings, which offer a more personal interaction.
Digital to drive greater engagement
In fact, innovation and use of digital can be a significant opportunity for banks in the pandemic, as McKinsey & Company highlights in its recent report:
"Banks can play an immediate role in slowing the spread of COVID-19 by helping customers make better use of existing digital and remote channels. And banks can help limit the impact of the likely downturn by building new experiences to help their customers manage debt, adjust budgets, and make full use of new government programs."
Against this backdrop, how are banks performing when it comes to putting the customer at the heart of everything they do? Just prior to the crisis, the 2020 Eptica Digital Customer Experience Study surveyed 50 brands in five vertical sectors – including ten leading UK banks. The study tested the brands' ability to answer routine customer questions via the web, email, Twitter, Facebook, and chat. It gives a good snapshot of how banks had been faring before the impact of COVID-19 and highlights areas to improve on going forward.
1. Overall performance is flat
Taking all channels (web, email, Twitter and Facebook) together performance has improved, but only by 1% (from 52% to 53%) - this is despite the fact that the study evaluated the same banking brands against the same questions as they did 12 months previously. Essentially nearly half of all routine queries don't receive a satisfactory answer.
Disappointingly, none of the banks could answer questions successfully on all four channels (email, Twitter, Facebook, chat): one got closest, by answering correctly on three channels. The worst result was a bank who couldn't muster answers on any of the channels, while another could only manage a successful answer on one. The findings clearly reveal how many banks are still struggling with becoming truly multichannel, at a time when this is becoming increasingly important.
2. Switching off email and its benefits
Email should be a natural channel for banking because it has a built-in audit trail which can be easily monitored for regulatory compliance, and allows consumers to contact 24/7, but it is also expensive and time-consuming to operate.
In the 2019 study, three banks offered email, but none responded to emails successfully. In 2020, things improved slightly. While only one bank offered email it was able to provide a useful answer in under 5 hours. Ideally, companies should be looking to use technology to improve service while bringing down costs and increasing efficiency. AI and Natural Language Processing can be used to route emails to the most qualified agents and provide them with templated answers they can tailor to individual customers, helping bring down costs and boost service levels.
3. Chat improving but needs greater resources
Overall, across all sectors in the study, there was an improvement in the use of chat – with nearly a third (32%) of all companies offering it. Banking saw similar growth – the number of banks that had chat available and working when tested rose from zero a year ago, to two in 2020.
This is a step in the right direction, but it's clear that banks still need to devote more resources to chat. After all, it is a channel that gives customers the chance to have a real-time two-way conversation, allowing bank staff to share information and helpful links, all at a fraction of the cost of the telephone. Aside from this of course, successfully mastering chat will also help banks integrate video into their customer service operations.
4. Social media – strong performance, wrong channel?
Looking at the banks' performance on social media in detail, they have improved on Facebook with 55% successfully answering questions in 2020 versus 45% a year ago. On Twitter though things have dropped, with banks scoring 70% compared with 80% last year. The average speed for receiving an answer on Facebook (36 minutes) is also significantly faster than on Twitter (1 hour 36 minutes).
However, despite this strong performance demographic research shows that customers prefer other channels. Are banks investing in the right areas? The same questions were asked across Twitter, Facebook and email, yet email performance was much lower, pointing to a lack of joined-up knowledge sharing within banks.
The COVID-19 crisis is accelerating existing trends in banking around digitisation and a need to increase engagement. Banks, therefore, need to respond with high levels of service, digital choice, empathy and understanding to build and retain trust. Yet Eptica's study shows a very mixed picture when it comes to performance in normal times - some banks are doing reasonably well on specific channels, but many need to redouble their efforts going forward, during the crisis and beyond. Only then will they be able to retain customers and deliver stronger future performance in a digital-first future.
Categories:
Best Practice, News
You might also be interested in these posts: