The importance of listening to customers during COVID-19
Published on:
April 15, 2020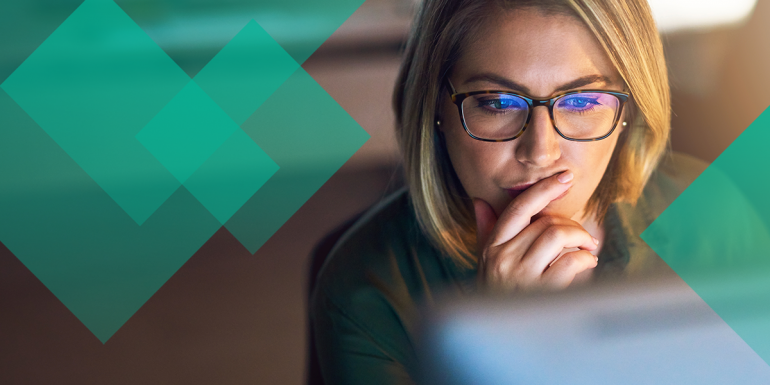 We are clearly going through an unprecedented time of change due to the COVID-19 pandemic, which is disrupting all of our lives. At times like this, the experience and service brands provide is vital. When things return to normality consumers will remember positively the businesses that were helpful and supportive in their times of need - and won't forget those companies that didn't provide the experience they expected and required.
This all means that businesses need to review and adapt the customer experience they are offering to ensure it meets changing consumer needs. As CX expert Manuela Pifani sets out in this comprehensive whitepaper, companies must focus on analysing their plans and ways of working in three key areas:

Customer Strategy
Customer Journey
Experience Measurement

Adapting Voice of the Customer to current needs
In this blog, I want to focus on the third point - experience measurement, particularly on the importance of listening effectively. For me this is the start point of adapting the experience you offer - after all if you don't understand what your customers want, how can you improve the service you provide? The Voice of the Customer has always been at the heart of creating a customer-centric business, but in rapidly changing and uncertain times fast, accurate insight, particularly using unstructured data, provides a guide to how to best meet consumer needs.
Traditional quantitative customer satisfaction measurements such as NPS and CSAT have always been only able to provide part of the insight picture. However, as Manuela points out, in current conditions they are largely pointless - asking consumers if they'll recommend you after they try and order out of stock goods or purchase services that have been suspended is both inappropriate and risks further upsetting them.
Instead, what companies need to focus on is listening to customers, both directly and through their digital interactions, and acting rapidly on this insight. Look at tools that can help you do three things:
1. Give customers a voice
Let consumers tell you, in their own words, what they think and what matters most to them. Move away from quantitative feedback to analyse more qualitative data, from the words they use when they interact with you digitally to free-text survey responses. At the current time understanding emotions within this unstructured data is vital if you want to build trust. Showing that you are listening - and acting - on their needs will demonstrate empathy, and will highlight where you need to act quickly to deal with a query and close the loop.
2. Match your surveys to customer needs and expectations
We are not in normal times, so look at how you can change your surveys and collect feedback that really listens to customers and their needs. Ensure you are looking at the elements within the customer experience and how you can improve them, rather than fixating on NPS or CSAT scores. So while you may want to run NPS surveys to give continuity, limit their use to an absolute minimum and ensure your Voice of the Customer programme focuses on key touchpoints and essential journeys. Instead, adapt your existing surveys, or launch specific new ones that capture the emotions and show that you want to understand and act on how consumers feel. Not only will listening help improve the experience you deliver now, but it will provide invaluable insight for your post-crisis planning and operations.
3. Identify the areas for a better experience
Digital channels were already central to how customers interacted with companies - but the travel restrictions imposed around the world mean they are now even more vital. Constantly improving the digital experience requires listening to customers and using this insight to drive changes. It might be something as technically small as tweaking a step in the order process to show people delivery dates upfront or adding further information to your website to reassure consumers about how you will help. Understanding what customers want means turning their feedback into actionable insight, so that improvements can be made as quickly as possible, benefiting consumers by making it easier for them to do business with you.
Listening to what matters to customers
Achieving these aims means adopting a different approach to Voice of the Customer programs, switching the emphasis from the metrics that matter to the business (such as NPS) to the areas that matter to consumers. This requires tools that are able to understand what customers are saying in a deeper, more intuitive manner, using AI-based text analytics and Natural Language Processing. These allow you to analyse verbatim customer comments, understand emotions and provide this insight direct to frontline teams who can take immediate action.
In current times businesses need to be flexible and adaptable and to show consumers that they are on their side, helping them through the crisis. It is only by listening and acting on customer needs that companies can hope to improve and meet changing customer needs - and that requires the power of AI-based text analytics, now and in the future.
---
Eptica's vecko tool enables brands to understand and act on customer intelligence. Based on advanced artificial intelligence, it makes it simple to analyse customer conversations, surveys and unstructured data and turn this into actionable intelligence to share across the organisation. Learn more at www.vecko.com/en/.
Categories:
AI, Best Practice
You might also be interested in these posts: