Making telephone service more efficient as UK Government cuts off costly calls
Published on:
May 02, 2014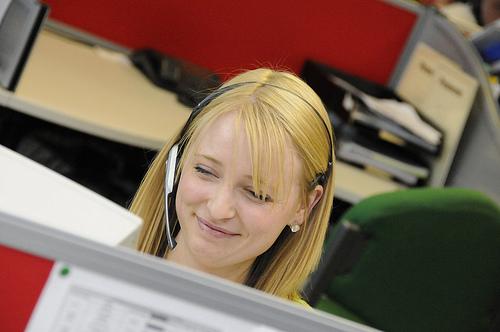 Despite the rise of new channels, most organisations understand that the telephone is still vital for customer service. Whether it is to discuss details of an order or to get to the bottom of a query, it is still the number one channel of choice for many consumers.
However, telephone service is expensive – and it could be about to get even more costly in the UK. From 13 June 2014, companies will be banned from forcing customers to use expensive premium rate, 084 and 087 numbers. According to the UK Consumer Minister Jo Swinson, customers "will now pay the same to phone a helpline as they do to call friends or family." The regulation, part of the Consumer Rights Directive, covers airlines, train operators, and major high street and online retailers. It doesn't cover the financial services industry, but this may change in the future.
The financial impact on companies will be two fold. Firstly, many use the revenue from premium rate numbers to subsidise their contact centres – a practice that will be banned for normal customer service calls (although technical helplines are exempt). Secondly, consumers are potentially more likely to pick up the phone when they understand that the call will be costing them much less, or even be included free in their normal calling plan.
So what can businesses do to improve the efficiency of the voice channel, without impacting service levels? From our experience we see three main ways:
1. Reduce the number of calls
Many phone calls are made, not because the customer needs to speak to an agent, but because they cannot get information through any other channel. So make sure that you have deployed web self-service to enable customers to find relevant, accurate answers to their questions quickly, without having to pick up the phone. Make sure this service is well publicised too – on literature, on your website and when customers dial into your contact centre. Not only does web self-service increase efficiency by reducing call numbers, but it also improves satisfaction as customers get answers quicker, and don't need to change channel.
2. Shorten call times
No-one is advocating cutting customers off mid-flow, but many basic calls could be shortened by empowering agents with the right answers instead of putting people on hold while they hunt around for information. Implement a centralised knowledge management system that is easy to use and continuously updated within your customer service operations. This allows agents to type in questions and access real-time answers which they can pass on to customers with confidence, shortening call times and increasing satisfaction. Moreover, by using the same knowledge management system to underpin all your channels (such as web self-service, email and social media) as well as voice, you ensure that information is consistent and is cost-effective to manage and update.
3. Increase First Contact Resolution rates
Customers become extremely frustrated if their query isn't dealt with satisfactorily at the first time of asking. Often, this is because the agent can't access the customer's record in order to deliver a complete answer. So make sure that your internal knowledge management system is comprehensive as well as easy to use, containing all the necessary information. Link your back and front office applications to give a joined up view of the customer, so that agents have the full facts at their fingertips when dealing with enquiries. This will increase First Contact Resolution rates, bringing down costs and increasing customer satisfaction.
The personal, one-to-one nature of the telephone channel means that it will always be more expensive than email or web self-service. However, there are multiple ways to bring down costs, without negatively impacting the customer experience – and in many ways actually improving it. With companies losing the ability to charge premium rates for customer service lines, increasing efficiency should be at the centre of every contact centre's strategy.
Categories:
Contact Center, Customer Service, Email Management, Agent Knowledge Base, Multichannel Customer Service, Retail, Travel, Self-service
You might also be interested in these posts: