What does CX actually mean?
Published on:
June 27, 2018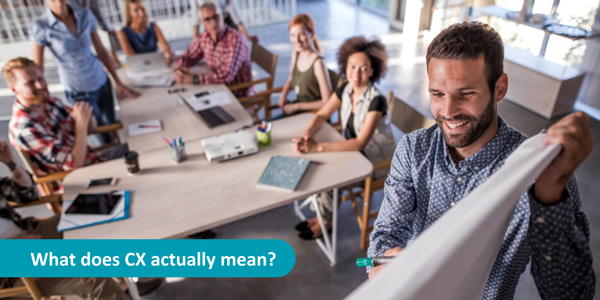 Everyone talks about the importance of the customer experience – from CEOs downwards. But what does it actually mean, and how does it impact your business?
The opening keynote at the recent Gartner Customer Experience & Technologies Summit began with a list of some of the things that Customer Experience Management is NOT:
the same as customer service
another name for user experience
just a new term for CRM
a technology to be bought
the same thing as a digital strategy

Instead, Gartner defines customer experience as: "The customer's perceptions and related feelings caused by the one-off and cumulative effect of interactions with a supplier's employees, channels, systems or products.". Customer experience management is therefore: "The practice of designing and reacting to customer interactions in order to meet or exceed customer expectations and so increase customer satisfaction, loyalty and advocacy."
Based on these definition, five key points should be understood:
As customer experience continues to take on greater significance in business, it is vital that brands take the time to truly understand what it means. Only then can they ensure their programs are effective, efficient, engage customers and boost the bottom line….
Categories:
Best Practice, Trends & Markets
You might also be interested in these posts: