Why now is a great time to optimise your customer service - Part 1: Start with an audit
Published on:
June 24, 2020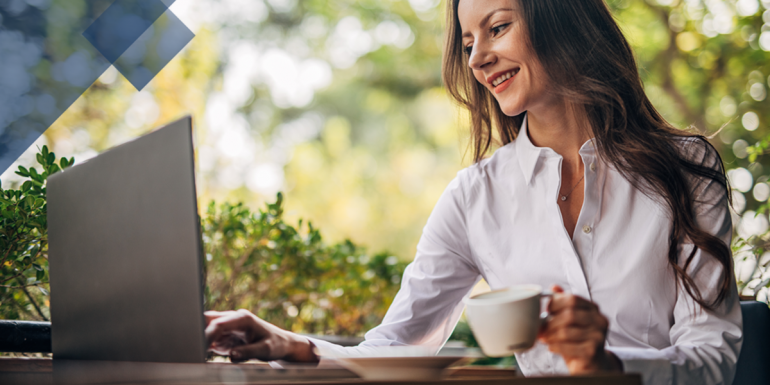 Normally this would be the time of year that retailers, and companies in many other sectors, begin preparing for the Peak holiday season. However, in 2020 almost every industry has seen its operations and planning thrown into turmoil. What will lockdowns mean for future demand? How will the current recession impact shopper behaviour? What does the new normal mean?
No matter how your plans have been affected, now is still a good time to look at auditing and optimising your operations. Companies still need to be ready for their Peak season – in fact, given the disruption to businesses caused by COVID-19, this year it is likely to be even more vital than normal.
To help companies prepare their customer service for Peak we're running a three-part series to share best practice and ideas that can be used with your team. Today, we're starting with auditing what your service experience looks like for your customers. I'll then go onto talk about conducting an audit on your organisation, and finally, look at how you can put the resources in place to meet any requirements that you've uncovered.
Focusing improvements where it matters
Ensuring a customer-centric approach starts with listening to consumers and using their insights to improve how you work. Voice of the Customer programmes deliver strategic intelligence, but you can do your own, more tactical research – either by conducting an audit and examining your operations or by testing your own customer service journey, asking routine consumer questions across your channels, as we did in the 2020 Eptica Digital CX Study.
Start with these four questions:

1. How do you currently deliver online customer answers?
If you offer a customer self-service capability or FAQ how well does it meet your customers' needs?
Does it work in terms of providing answers or do customers bypass it and just call/email/chat with you?

Start by looking at usage stats – it may be that customers simply aren't aware that you offer self-service because it isn't clearly signposted on your site or on other channels. If information isn't easily available, it's not a surprise that they choose to jump to the next channel - often more costly agent-powered ones such as voice or email.
If your self-service is visible and well-used, but you are still seeing a lot of questions escalated to agents, then review the answers you are providing to your customers. Knowledge is ever-changing, particularly now, meaning you should use the Summer to update the information you have so that it is ready for any busy period. Eptica offers expertise in building an extensive knowledge base based on knowledge management and best practice. For example, Montblanc, the ​luxury goods company, saw a significant drop in email enquiries after introducing Eptica Self-Service for the FAQ sections on its websites.
For those that only see a small number of queries escalated, the good news is that you've probably built a strong online self-service offering. But how can you be certain? Are you able to monitor and report on it? Can you identify and improve the gaps where customers still make contact directly? You can do this by analysing which questions are escalated most to agents and then working to update answers to make them more comprehensive.

2. Do customers ever display frustration with the amount of time it takes them to find answers?
Research tells us that consumers are unwilling to spend time searching for answers to their questions. In fact, 40% will leave a website after 5 minutes if they've not found the information they want. Others will simply switch to other channels.
One of the best ways to understand customer satisfaction in this area is to simply ask them – both directly on the website and if they escalate to an agent-driven channel. Knowing that customers are unwilling to wait, you can also run your own tests. Use the most popular questions that come into your contact centre and try and find the answers yourself online – how difficult/time-consuming is it? Use this information to improve both the design and usability of your self-service interface and the knowledge within it.

3. Do customers ever display frustration with the accuracy of an answer?
Make feedback central to your customer knowledge. Embed the ability to rate and rank content within every answer on your self-service system, as this will provide insight into the usefulness of the information published. Similarly, ask agents to rate the available information and templates in terms of accuracy and usefulness. You can then improve knowledge for both groups, well-ahead of Peak.
I also recommend reviewing Peak-specific answers from last year (for example, what information did you make available around last order dates?) and look for areas that could be improved. Don't forget, a tiny change in wording could lead to significant results.

4. Do customers ever complain that they get different answers depending on who they talk to and which channel they use to contact your business?
43% of consumers surveyed by Eptica said that the information they received from companies varied between channels. This failure to provide reassurance damages the customer relationship - particularly in the current situation - and adds to costs if consumers make contact again to confirm which answer is correct or switch to a competitor.
The simplest way to check this is both by asking agents and customers and conducting your own tests. Do you receive the same responses across channels such as email, Twitter, Facebook and chat? When Eptica evaluated 50 leading UK companies in the 2020 Digital CX Study we found that none gave the same answer on all four channels – and 38% of businesses were completely inconsistent, i.e. no answers matched between just two or three channels. If you are struggling with consistency and accuracy start investigating how you can share information across channels through a single, centralised knowledge base.
Drilling into these four questions should provide you with a detailed audit of the customer view of your customer service effectiveness – in my next blog I'll cover how you can evaluate the agent perspective in order to implement the right improvements in time for your peak months.
Categories:
Best Practice, Product
You might also be interested in these posts: