Analyzing CX sentiment in 2019
Published on:
April 12, 2019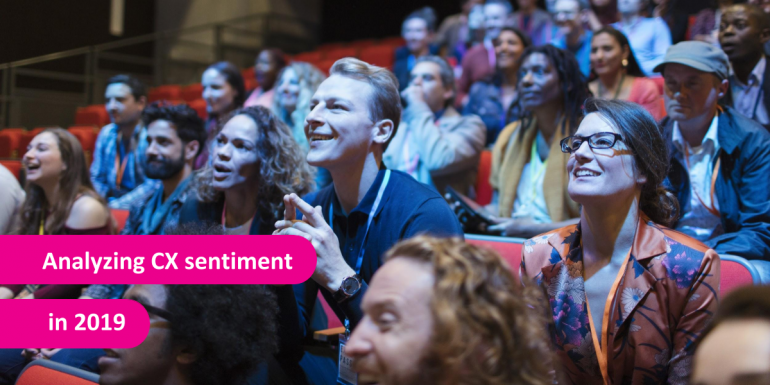 It's been a busy few weeks in customer experience, with the Institute of Customer Service's Annual Conference and the Call and Contact Centre Expo both happening in the UK, ahead of this week's Stratégie Clients.
Having attended both the UK shows, it's great to see that the CX profession seems very positive and keen to invest and improve the service that it delivers. Senior management seem to be more focused on the benefits of customer experience than ever, especially on how it can build trust with consumers and boost differentiation and revenues as a result. Plus, the ICS Conference featured some of the best puddings I've eaten in a long time – I can't be the only who (mis)used Slack to send pictures to those back in the office!
From the conversations we had on the Eptica stand and presentations attended, I'd draw four key conclusions on the state of UK customer service.
1. Performance is declining
Starting with the negative, Jo Causon of the Institute of Customer Service highlighted the findings of its latest ICS UK Customer Satisfaction Index (CSI). Overall, performance has declined over the course of the last six months – the third successive drop in the figures. This means customer satisfaction is at its lowest level since July 2016. The highest ever number of consumers (13.9%) said they'd faced customer service problems. Nearly a quarter of experiences (23.6%) failed to deliver satisfaction at the first attempt, forcing consumers to follow up with brands.
Given the link between high scores in the UK CSI and key factors such as trust, loyalty and likelihood to recommend, this demonstrates that many brands still have work to do. Judging by the impressive turnout at the ICS Conference, many understand this and are actively looking to improve.
2. Focusing on your people is key
While companies are investing heavily in automation, such as through self service and chatbots, they also understand the importance of their people in delivering the experience that consumers expect. I spoke to lots of CX professionals who were looking to help their agents by making their working lives easier. This includes integrating systems more effectively, using AI to automatically analyze incoming interactions and providing relevant answers, helping better understand emotion through text analytics and delivering faster access to knowledge.
There is clearly a long way to go – several speakers mentioned that most agents spend 75% of an interaction looking for information, rather than building a rapport with the customer. Empowering staff was also a key theme of a powerful and soul-stirring presentation from Sir John Timpson, chairman of shoe repairer Timpson, who focused on how they created a culture that put its people first, directly benefiting the customer and differentiating it from rivals.
3. The public sector wants to catch up
Traditionally public sector organisations have lagged behind private companies when it comes to customer service. This is changing and I spoke to a lot of people, particularly from local government, who understand the importance of CX to operating successfully and efficiently. Our expectations have risen, and we all want the same seamless service from a council as from an ecommerce retailer, so whatever sector you are in, you are judged against the best. This means that benchmarking yourself against leaders is vital, as is investing in technologies and platforms that help you deliver efficient, effective service.
4. There's a willingness to learn
The ICS Conference, in particular, was incredibly busy, with people from every sector attending to find out more about how they could improve their customer service performance. Presentations were packed, and conversations afterwards were animated. Following on from last Autumn's Engage Customer Experience Summit, which was equally packed, this bodes well for the future of customer service in the UK.
Brands realize they need to improve if they are going to compete and are taking the time to listen to customers and take steps forward. This echoes our own recent Eptica Digital CX Study which found that top brands could now answer 69% of questions asked on the web, email and social media, up 10% from 2017. However, it also demonstrated that many companies were lagging behind their peers. For example, one fashion retailer answered a tweet in 17 minutes – yet another took 50 hours to reply to the very same question. Brands want to make sure that they are leaders, rather than laggards if they are to stay competitive.
To register to download the latest ICS Customer Satisfaction Index visit the ICS website and to read the Eptica Digital CX Study click here.
Eptica will next be exhibiting at the CX Marketing Summit 2019 in June - if you are coming along, do visit us there.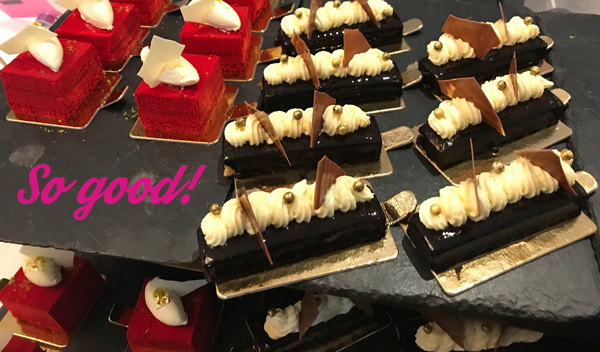 You might also be interested in these posts: