Why now is a great time to optimise your customer service - Part 2: Analyse your business
Published on:
July 22, 2020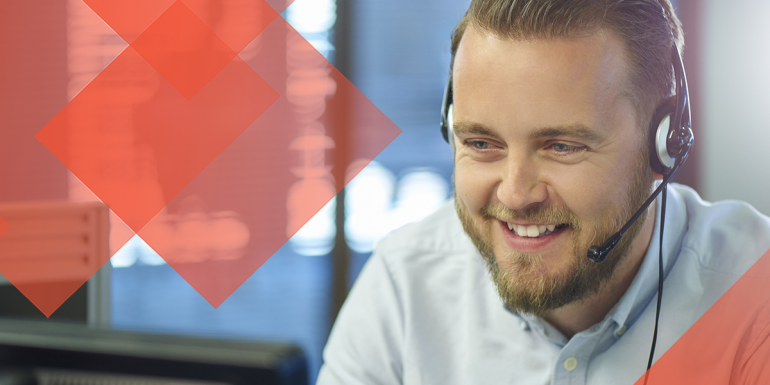 As we move out of nationwide lockdowns, businesses must be ready and able to meet changing customer needs. This means optimising your customer service processes and ensuring that you have the right resources in place to deliver the experience that consumers are now looking for.
To support this, we are running a three-part series to help businesses prepare for a changing customer environment – and to be ready for the Peak season when it comes. Our first post explored reviewing the customer service experience in order to better understand consumer needs, and in this second part, we will look at auditing your organisation itself. In the final article, I'll look at how you can put the right resources in place to fill any gaps uncovered by your audits.
Listen to your frontline staff
Customer service agents and managers spend their days dealing first-hand with queries and issues from consumers. Consequently, they have an unrivalled amount of experience of where there might be gaps and how processes can be improved. Start by asking both agents and managers these nine key questions:

1. Which channels can customers contact your business on?
We live in a multichannel world and consumers want the ability to make contact on an expanding range of channels. Audit the number of channels that you currently offer – do they meet customer needs and are you excelling on all of them?
2. How is your contact centre set up? Are you agents multiskilled or do they work in agent skill groups?
Often customer service channels have been added piecemeal within an organisation, which means that different teams work on particular channels or type of enquiry. While this encourages a deeper understanding of specific areas, it can limit your capacity to respond to peaks in demand. How can you support agents to improve their skills and the range of activities they work on?
3. How many contact centres do you operate? What are their locations?
These might be basic questions, but it will help ensure that you have a complete picture of your whole customer service infrastructure. For example, as well as teams handling channels such as voice and email, do you have other offices which deal with social media? How integrated are they with your overall processes and approach?
4. What % of inbound contacts would you class as low-level repetitive questions?
A significant proportion of customer queries are routine. For example, they could be related to the processes within the customer relationship, be chasing deliveries or asking basic questions. Deflecting these towards channels such as self-service delivers multiple benefits – customers receive faster, accurate answers, while agents have more time to respond to more in-depth, personalised queries. No wonder that 83% said they'd be happy to use self-service and 54% said they wanted to be able to virtual assistants (such as Amazon's Alexa and Apple's Siri) for answers.
5. Do these low-level questions cost your business time and money to answer? Do you know the figure?
While answering routine queries may be straightforward, there is still a time and cost attached to them. Work out how much this is, and how much implementing or improving a web self-service system could help with productivity. Research by Contact Babel for example, estimates that it costs an average of £3.89 to answer an email and £3.18 per social media message call - all of which adds up, particularly if these queries could be answered through self-service with a negligible cost.
6. How do you measure compliance and answer accuracy?
Ensuring that customers receive accurate, consistent responses to their queries is vital for every brand. Failure to deliver such response damages the customer relationship and will costs money if consumers need to make contact again. This is particularly important in regulated industries where companies need to meet strict compliance procedures and ensure they are delivering approved and certified responses. Check that you have the right processes in place to measure this across every channel.
7. How do agents find answers to customer questions?
To respond consistently and accurately agents need access to up-to-date knowledge and answers. How is that delivered to them? Do you have a centralised knowledge base, do they rely on printed information/notes on their desktop or, in true Who Wants to be a Millionaire-style, are they forced to ask a friend, choose 50:50 between two similar answers, ask the audience (shout across the wider contact centre) or just make their best guess?
8. What is your agent attrition rate? What sort of training program do you take new agents through?
Usually, the contact centre industry suffers from higher than average attrition rates. Clearly ensuring you keep skilled staff for as long as possible is vital for continuity, productivity and overall customer service. Benchmark yourself against similar organisations in terms of size, sector and location and then see where you can improve. Training is normally a key area to analyse – how can you successfully onboard agents to keep them for the longer term?
9. Which languages do you customers contact you in? Which languages do you agents speak?
Many companies have implemented multinational and multilingual contact centres – for example, Eptica customer Montblanc has a team that responds to queries in six languages. Evaluate whether you are offering support in the right languages for your customers' needs and look at whether you have the right processes in place to route queries to the best available agent to respond.
Every business is different, but the customer service challenges they face are similar. For all of them, the ideal contact centre would deliver a consistent, accurate experience across every channel, and in every language, delighting customers while providing operational savings. Auditing your current provision, combined with understanding the customer perspective, is the first step to achieve this aim. In the final post in this series, I'll look at how you put the resources in place to move to this ideal scenario.
Categories:
Best Practice
You might also be interested in these posts: